Driven By A Passion For Gaming & Cannabis Culture.
The National Pothead League is a online play-network where gaming meets cannabis culture. We are an inclusive community where players of all skill levels are welcome!
Browse Our Merch
Regular price
$129.00 USD
Regular price
Sale price
$129.00 USD
Unit price
per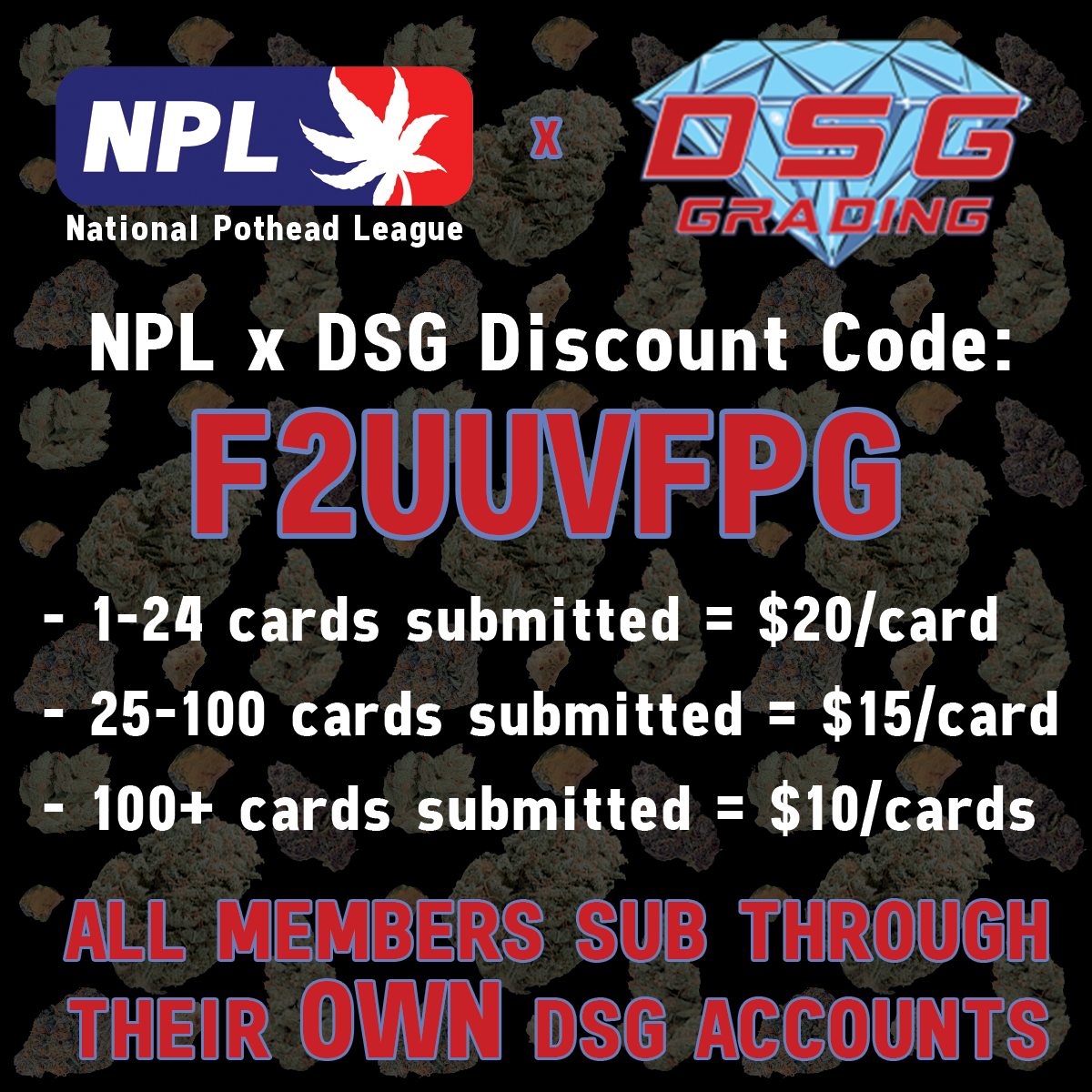 NPL x DSG Discount Code: F2UUVFPG
All NPL members now not only get a discount code "F2UUVFPG" when subbing but also will manage thier own orders through the "My Account" feature on the DSG website!
This will allow members to get amazing prices, have a much quicker around time, and also be able to follow up on the grading process and see live status updates. Let's show some love to DSG for this generous and amazing opportunity for our members!
Grade Now!